Pedestrian Warning System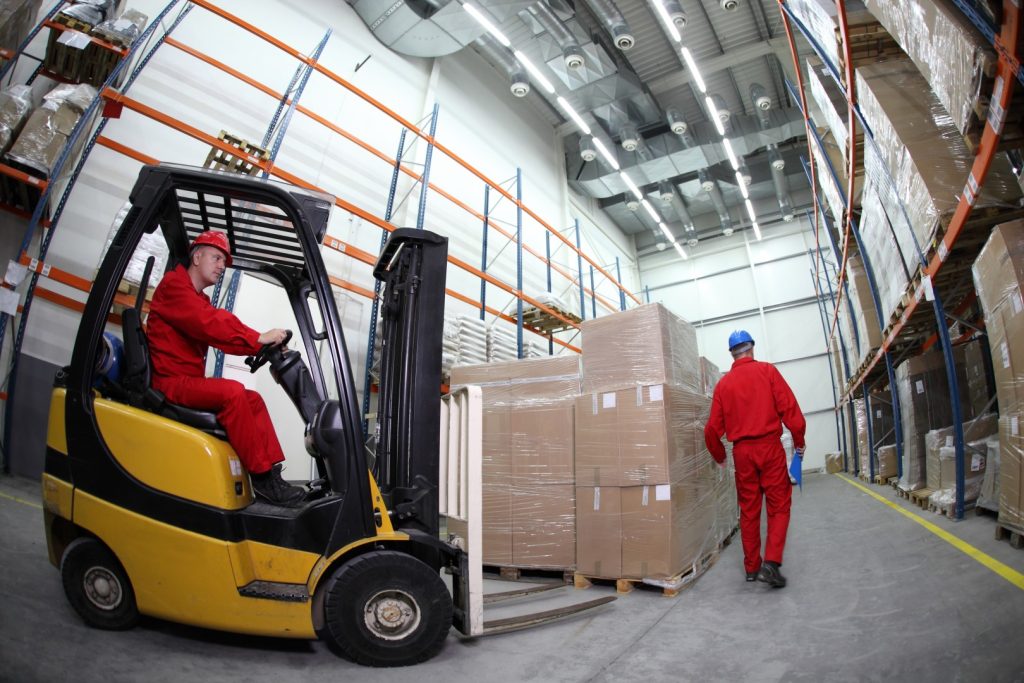 Improve site safety by making forklift operators aware of nearby hazards
Forklift trucks are instrumental in everyday warehouse operations and play a vital role in ensuring efficiency and productivity levels are maintained. However, with all forklift truck operations, there is always a risk of collision with pedestrians working in close proximity, as well as stock and building infrastructure.
To avoid such risk of collisions, we offer both an Active RFID Proximity Alert system and an Ultra-Wide Band solution, able to detect personnel and objects within a pre-determined safety zone around vehicles, machines and hazardous areas.
How it works
The Base Station generates a detection zone or bubble around the vehicle, the size of which can be adjusted to meet site requirements. The design allows for easy mounting and magnetic brackets are also available. The single antenna option is suitable for most machines and the base station has a robust field-proven design.
The Operator Display Unit (ODU) performs a range of functions including alerting the machine operator to zone breaches and controlling authorised approaches. Different ODU options are available dependent upon vehicle type.
Personal Transponder – Tags: Transponders are designed to be an integral part of personnel's PPE. The transponders are available in a range of options including a helmet mounted vibrating version. They have a maintenance free, tamper proof design with no need to recharge or replace batteries in the unit.
External Alarm/Beacon Combo: The alarm and beacon combo alerts any tag wearing personnel breaching a safety zone that they have done so, allowing them to move to a safer location. It also alerts others to the fact there has been an exclusion zone breach. This has a choice of alarm tones and volumes to suit all applications.
Key Features
Suitable for Gas, Diesel and Electric trucks
Provides full 360 degree detection zone from 1 to 9m around the vehicle
Alerts the driver of an approaching hazard and can work in partnership with another device such as the Transmon Engineering Speed Control
Logs detections – useful when investigating accidents and near misses
Improved site safety
Better driver confidence
Protection for pedestrians, assets and stock
Not affected by bad weather or darkness
Can be fitted to any size or type of truck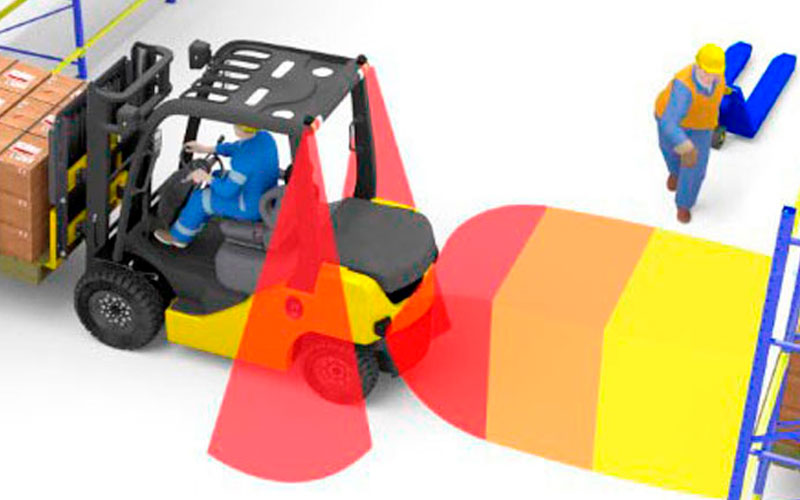 The Transmon Speed Safety Zone system enhances warehouse and loading bay safety by restricting forklift truck travel speeds in designated zones. This system offers safe speeds in designated areas whilst keeping productivity at a maximum in lower risk areas.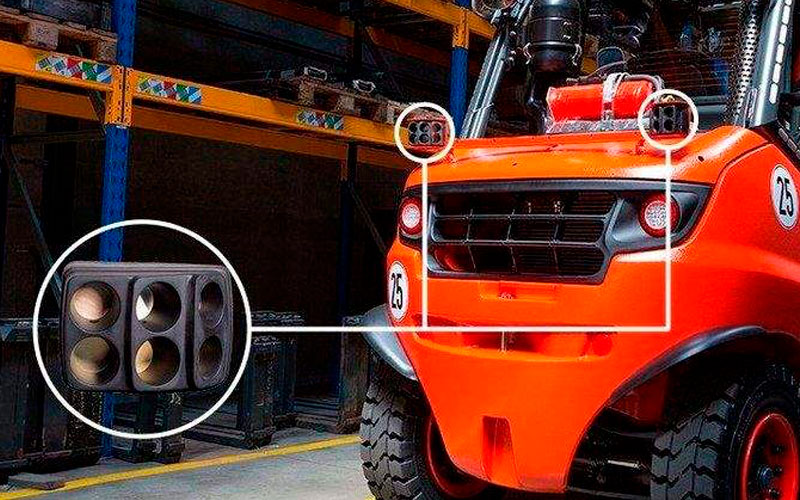 Active Collision Avoidance System (ACAS)
Our advanced driver assistance system, ACAS – Active Collision Avoidance System, takes our Active Reversing System and improves upon it further, incorporating a number of key safety features to ensure a safe working environment for warehouse operations, production and manufacturing facilities.