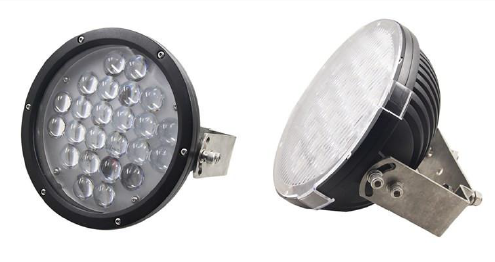 Crane Spot Line Alert – High Powered Warning Lights
TE Crane Spot / Line Alert is are high powered 24 LED Crane Lights that improve operator control and enhance site safety for pedestrians.
The LED high powered spot light / line is designed for workplaces where an overhead crane is in operation and provides additional safety for pedestrians by giving a visual warning of the location of the hook/load.
How it works
The Crane Alert system is designed to be easy to fit for all overhead crane models and applications. The unit is constructed from heavy die-cast aluminium and is rugged enough to cope with indoor and outdoor applications.
The system is available in 2 configurations, a projected 'spot' or a projected 'line' dependent upon site requirements. and this can be changed easily enough with the lens cover provided.

Key features include:
Visual warning using high impact red or blue spots / lines
High Powered 24 LED configuration
Accepts 12-24-36 and 48V DC Input
Other input power supplies are available
Adjustable mounting brackets to alter angle of beam for higher accuracy
Long life LEDs (50,000 hours)
Greater control of load by crane operator
Reduces the number of pedestrian injuries and damage to other vehicles
Improves site safety
Can project full "box" around crane with 4x lights for more enhanced site safety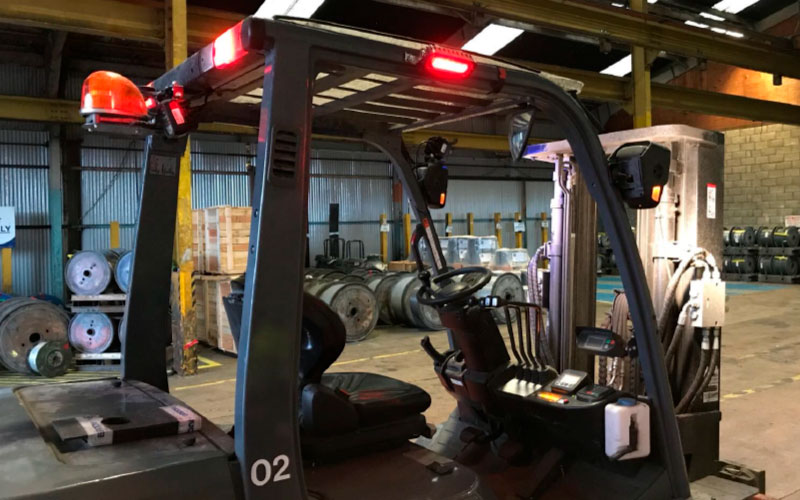 Red LED Line Alerts offer enhanced forklift truck visibility, pedestrian and site safety by creating high impact bright red lines around the perimeter of the truck using 2 or 3 lights.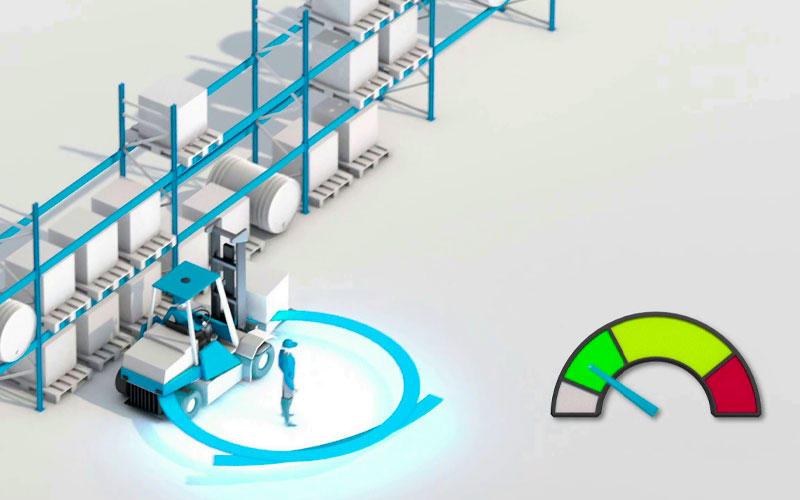 Pedestrian Warning System
Our Pedestrian Warning System improves safety within a warehouse, production or manufacturing facility by alerting forklift operators to any nearly hazards, such as personnel or stock items placed within the area.