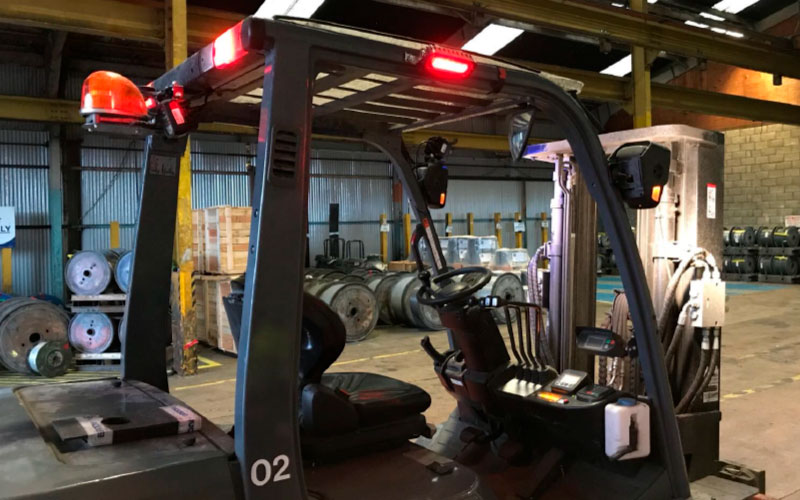 Red LED Line Alert – Warning Lights for Enhanced Site Safety
Our range of LED lights has been developed to increase pedestrian awareness of moving hazards. The LED lights fitted to any forklift truck or materials handling vehicle will enhance site safety across your warehouse or distribution facilities.
Red LED Line Alerts offer enhanced forklift truck visibility, pedestrian and site safety by creating high impact bright red lines around the perimeter of the truck using two or three lights fitted to the forklift truck.
In areas with heavy noise where ear defenders are used, an audible alert alone from a forklift truck could go unnoticed having an impact on pedestrian and forklift operator safety. If you fit additional lights, you have a far better level of visibility to help pedestrians and maintain site safety.
How it works
The lights can be mounted anywhere on the forklift truck (or other materials handling vehicles) to create a Red LED perimeter utilising 2 or 3 lights.
The lights offer high light output with low current draw. Multiple units are able to be connected due to the low power demand.

Key features include:
Visual warning using Line projection LED
UV-resistant polycarbonate lens
Shock, Vibration and Moisture resistant
Universal mount
Energy efficient
Suitable for Gas, Diesel and Electric trucks
Greater control of load by crane operator
Reduces the number of pedestrian injuries and damage to other vehicles
Improves site safety
Can project full "box" around crane with 4x lights for more enhanced site safety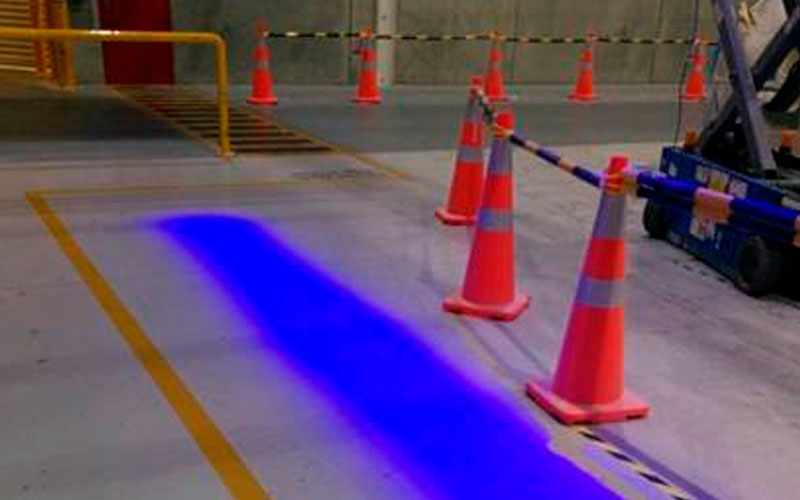 Blue / Red LED Spot Alert
Blue or Red LED safety lighting is a bright, rugged and flexible LED light provides a visual early warning, alerting pedestrians of an approaching forklift truck with a spotlight on the floor.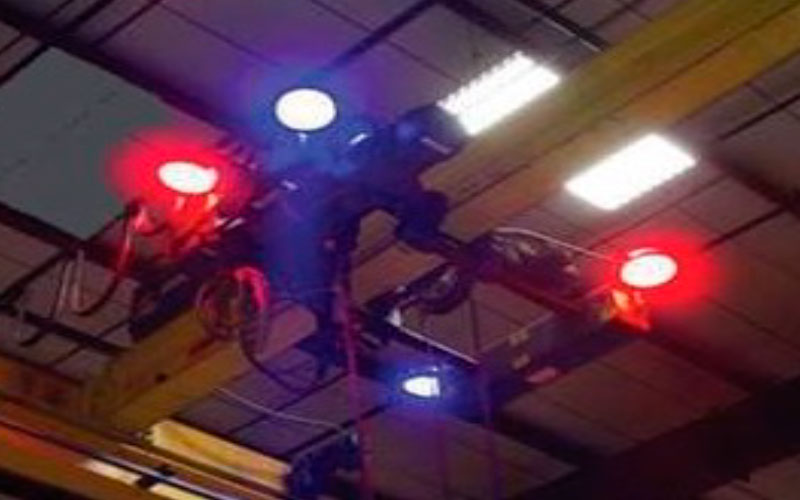 The Transmon Crane Spot / Line Alert is a high powered spot light/line designed
for workplaces where an overhead crane is in operation and provides additional safety
for pedestrians by giving a visual warning of the location of the hook/load.